Hilton Herbs has formulated a mix specifically for the horses who suffer from Sweet Itch.  Until now there is not much on the market that has been successful in relieving the symptoms of Sweet Itch or severe reactions to bug bites.  Bye Bye Itch is an all natural supplement made to promote the health of your horse's skin, decreasing the reaction to the bug bites during the seasonal months.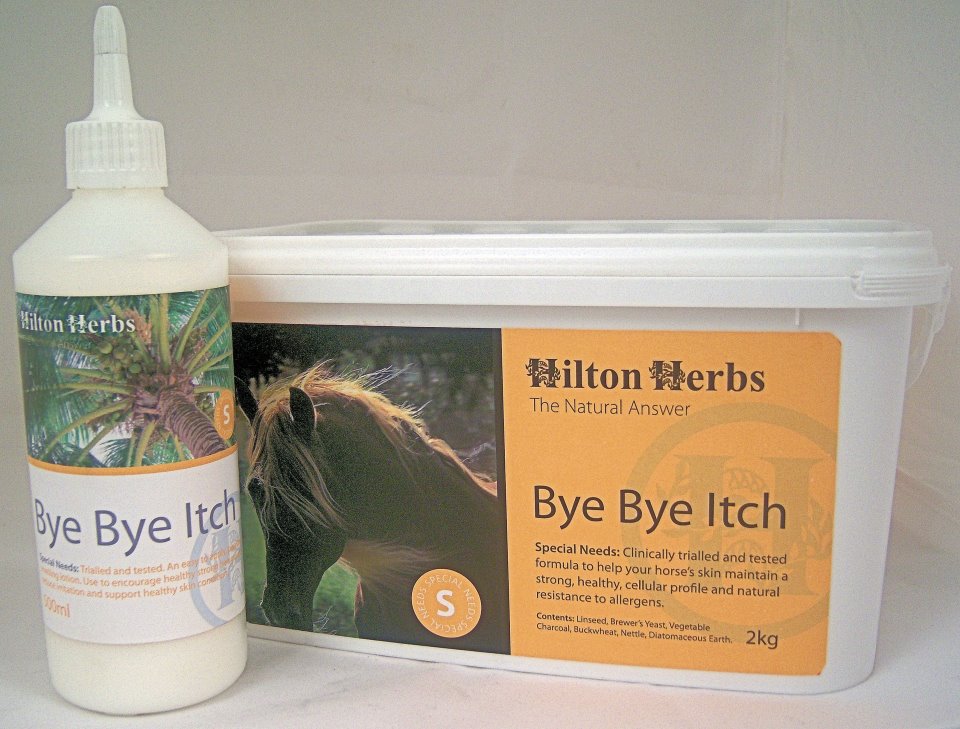 Although this time of year you may not think much about bugs, now is the time to start the Bye Bye Itch.  By starting your horse or pony on the Bye Bye Itch now, you will allow there skin time to prepare and toughen for the bug season.  While some supplements you can just do seasonally, Hilton Herbs Bye Bye Itch provides best results if fed year round.  Feeding the herbal mixture year round keeps your horse or pony's skin in optimal health.
Along with the daily supplement Hilton Herbs has also formulated a Bye Bye Itch Lotion.  The lotion is a great topical to help relieve any inflammation and irritation during the seasonal months, it will also promote the regrowth of the hair in areas where your horse may have rubbed himself raw in the past.
Hilton Herb's ran a clinical trial on Bye Bye Itch and had successful results!  Over 90% of the owners reported a significant improvement in the horse or ponies skin!
Call us today for more information or to order 419-836-8367!