How Shoo!TAGS Work
If you're looking for an inexpensive, non toxic, chemical free way to protect your dog from Fleas, Flies, Mosquitoes and Ticks then you've come to the right place because Shoo!TAG is that product.
Shoo!TAG Products:
Last for up to 4 months
Are Waterproof, making Shoo!TAG a great choice for dogs who love the water
Contain no harsh chemicals for your dog to inhale or absorb
Are 100% safe for your family and your animals
Shoo!TAG not only protects your dog from Fleas and Ticks but can also help protect them from Mosquito that cause heart worm. Not to mention those pesky flies that always want to nibble on their ears.
ShooTag is the first product that we've found that we are confident enough to not only use on our own animals but offer to our customers as well. When Shoo!TAG launched in Feb. 2009 The Healing Barn was one of the 1st distributors to sign up. That 1st year we were more focused on testing them than selling them, but since then we have created a sizable following of dealers and retail customers who love ShooTag. Try ShooTag today you'll be glad you did.
Many "spot-on" flea and tick treatments use a neurotoxin to kill the fleas on your dog. These neurotoxins have caused severe seizures and killed thousands of dogs. In 2011 the EPA was forced into investigating these spot on treatments because of the substantial increase in complaints from consumers. The EPA found enough negative evidence that they are creating new guidelines for packaging and dispensing Spot – On treatments. The EPA is still creating guidelines that may force some Spot-On treatments to be pulled from the shelves.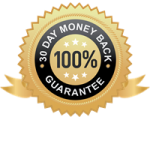 ShooTag is the answer you've been looking for, Safe, Effective, Waterproof and 40% – 50% cheaper than some well known Spot-On treatments.
Try ShooTag today at no risk because the manufacturer is so confident in Shoo!TAG they offer a Full 30 Day Money Back Guarantee. Try it, Like it or Your Money Back!
Shoo!TAG Products
Protect Your Family & Pets For 4 Months.
No Chemicals, Creams or Sprays to Inhale, Ingest or Absorb.
ShooTag is – Safe – Affordable – Easy To Use.
Manufacturer Guarantees Your Satisfaction!
Why Use Anything Else? Give ShooTAG™ a Shot Today.