In my past blogs I talked about how the rescued donkeys give back.
That goes for the horses also.
Through out my 14 years of rescuing and rehabbing the 4 leggeds, I have become aware of their gratefulness and kind giving back  nature that they all seem to have.  It takes a while for them to trust the man or the 2 legged as they call us, but once they have found their match they are our's forever.
Here is a story about a 2-year-old stud colt who had not been left out of his stall and still had his yearling  halter on.
The stench of the infection was unbelievable. Your eyes burned, your sinuses ran and there was a 5-6 minute window you could even be around him.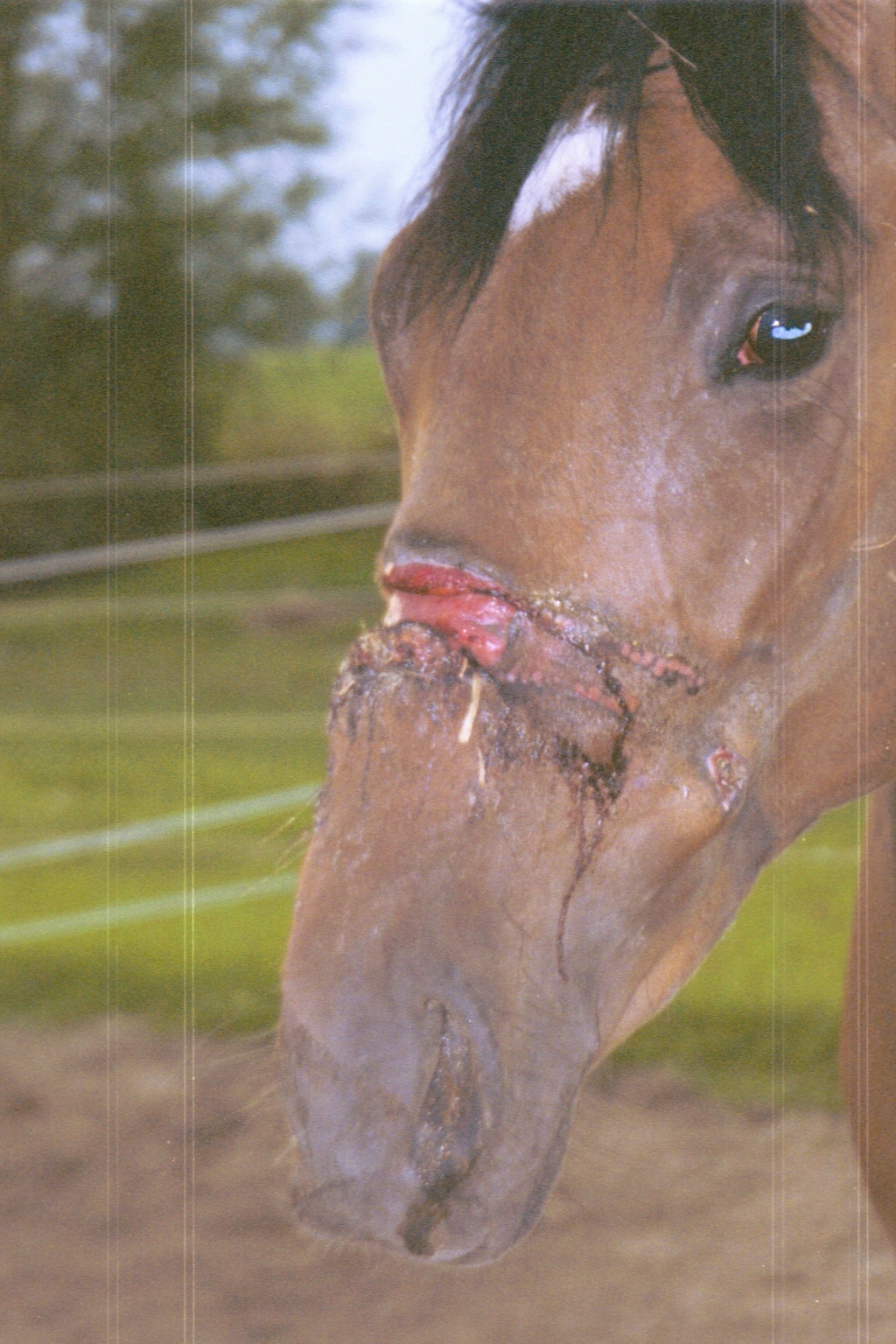 At that moment of meeting sweet little George I was not sure he would make it another week.  The infection had spread to his eyes and his nasal cavity.  He was crazy with pain and was out to kill anyone that touched him.
Fortunately with calming Herbs, immune boaster Herbs and a quiet hand we were able to release the imbedded halter from his face and began his Healing.  Within 1-2 weeks the process of the Healing was huge.  2 months later all you saw was a scare from where the halter was.  The Healing of the physical was easy.  The Mental not so much.  For you see, George had never seen birds, kids, dogs or even out side.  The wind in his mane scared him, laughing kids scared him, sudden moves were scary.  On the flip side, it was great to see him staring off into the sky and watching the birds as they flew over head.  His attention would be on the kids next door in the swimming pool,splashing and having a great time.  He was blossoming in front of our very eyes. How very cool that was.  Today is 5 years later and George is a great thoroughbred who still has some issues.  We can touch his nose without the wide eye stare and pulling back as if he was reliving his past.  He listens, he has his very own Kitty that stays with him at night.  He hangs out with the lead Horse in the Herd (Bit), I think he honestly is next in line for the job.  He's learning what it is like to have a saddle on his back and not get too nervous about the whole thing.  Baby steps.  Just his presence in the barn and his story has helped so many broken people realize that there is life after hurting, abused and/or devastation.  That touch he gives those lost soles has given back hundreds of time.  Thank you Georgie, we love you.
For more stories visit sponsorahorse.org for info on Herbal healing visit    thehealingbarn.com
Until we meet again     Nancy