Paddock Division – Rotational Grazing (Single line):
A single  ElectroBraid™ line placed 3 feet above the ground is an effective way to segregate paddocks within a secure fenced perimeter for rotational grazing.
Note: A single line design doesn't work well for rotational grazing in dry or frozen ground (see Two line fence).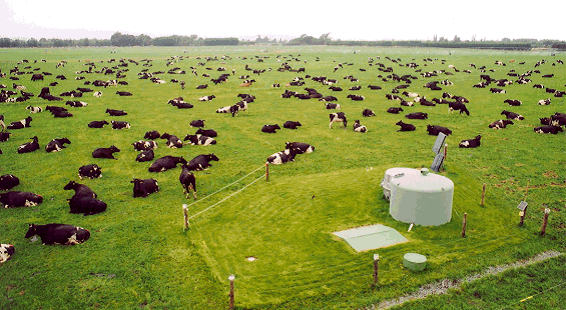 Two line rotational grazing fencewith grounded line:
By installing a ground rod every 1300′ to 2600′ feet and attaching the lower line of ElectroBraid™, you will improve the effectiveness of a roational grazing fence in dry or frozen conditions.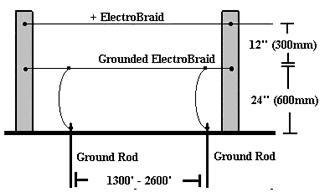 The Healing Barn's Friendly Staff is ALWAYS Here To Help.
Any Questions? Call us Toll-Free at 1-877-300-2638
We are always pleased to help.