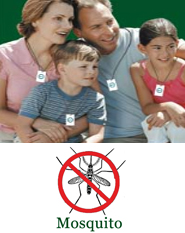 Shoo!TAG Personal Insect Control – Chigger
People Shoo!TAG for Chiggers are a must have. If you'll ever been covered by Chigger bites you'll never forget it. Once they start to burrow into your skin its nothing short of miserable and frustrating. You think they are never going to go away.
Shoo!TAG Chigger tags can help you ward off those pesky insects and help keep you from itching yourself raw. They are great for anyone who leaves the house. Gardeners, Athletes, Sports Fans, kids, parents, grandparents just about anyone you can think of. Don't get eaten up at your next outdoor event, while sitting in your own back yard or while watching your kids play sports. All the other parents will beg you to tell them why you're not getting eaten up too.
These tags are a must have if you live, play or work in Chigger infested areas.

Shoo!TAG Personal Insect Control – Chigger
| | | | | |
| --- | --- | --- | --- | --- |
| Code: | Size: | Price: | Items: | |
| (THBST-006) | Single Tag | $19.95 | | |
| (THBST-006b) | Family Pack | $59.95 | | |
Other Shoo!TAG Products
Protect Your Family & Pets For 4 Months.
No Chemicals, Creams or Sprays to Inhale, Ingest or Absorb.
ShooTag is – Safe – Affordable – Easy To Use.
Manufacturer Guarantees Your Satisfaction!
Why Use Anything Else? Give ShooTAG™ a Shot Today.