A Modern Horse Herbal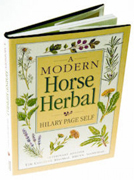 All you need to know about using herbs for equines. Includes a Materia Medica listing over 50 herbs and an A-Z of the common equine conditions and ailments they can be used for, plus instructions on how to go about it. Excellent reading for all and a must for the beginner. Although primarily aimed at horse owners, dog owners will find much of the information in this book equally suitable and applicable for dogs.
$30.00    
Veteran Horse Herbal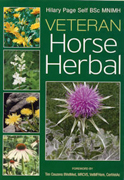 A detailed guide to medicinal herbs and how they can help in the treatment of a wide range of common ailments that particularly affect older horses and ponies.
$28.95   
Homoeopathy For Horses by Tim Couzens * NEW *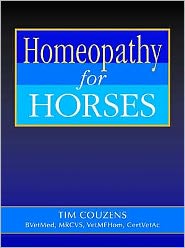 Homeopathy for Horses by Tim Couzens BvetMed, MRCVS, VetMFHom, CertVet AC. An invaluable reference for all horse owners, equine therapists and veterinary practitioners A major contribution to the field of complementary medicine Written by one of the UK's most experienced practising Veterinary Homeopaths.
$74.00