Natural Remedies for Cushing's and Insulin Resistant Horses
Hilary Self, Author and Co-Owner of Hilton Herbs, Ltd. interview on Natural Remedies for Cushing's and Insulin Resistant Horses.
For the last 20 years she has been at the forefront of manufacturing and formulating herbal products for horses, dogs, birds and humans.
Hilary is a medical herbalist and the one responsible for the companies formulations. Her clinical research into the use of herbs for animals is also discussed in this very informative interview.
If you have a horse with Cushings this is a must hear interview. You are guaranteed to come away with a new understanding of Cushings and what to be aware of to better maintain your Cushings horse.
Hilary's herbal formulation of Vitex Plus for Horses with Cushings is a fantastic product that we here at The Healing Barn believe in 100%.
Blondie is one of our rescues that was going to be put down because of her uncontrolled Cushing. When Blondie was dropped off at The Healing Barn she was foundered and could hardly stand. She had puss coming out of both of her front cornnet bands.
Her owner said she couldn't afford to treat her. The owner only considered three choices: give her back to the previous abusive owner that she had rescued Blondie from OR have her put down. Fortunately, The Healing Barn was willing to accept Blondie.
Blondie has now been healthy and happy for about 8 years thanks toHilton Herbs Vitex Plus.
She is presently owned and thoroughly enjoyed by a grandmother and her grand-kids.
All Thanks to Vitex Plus and Nancy Swigart's perservance through the use of Natural Alternatives.
Visit our Vitex Plus page to start treating your Cushings horse with the Safest, Most
Cost Effective and by far the easiest product on your horse's system.
P&G recalls some Iams ProActive dog food
Dec. 6, 2011, Procter & Gamble Co. PG +0.35% said it voluntarily recalled certain bags of Iams ProActive Health Smart Puppy dry dog food, due to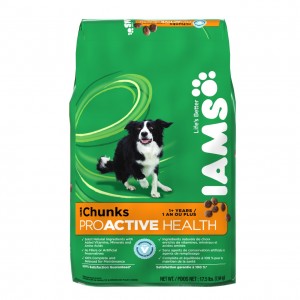 detected aflatoxin levels above the accepted limit.
Aflatoxins are toxins produced by mold that grows in nuts, corn, wheat, seeds and legumes. Although they are known to cause cancer in animals, the U.S. Food and Drug Administration allows them at low levels because they are considered unavoidable contaminants and pose little risk over a lifetime in occasional and small amounts.
P&G recalled 7-, 8- and 17.5-pound bags of the Iams dog food with use by or expiration dates of Feb. 5 or Feb. 6, 2013. The company said no illnesses were reported in relation to the affected product, but it was instituting the recall as a precautionary measure.
Pets who consumed the product and exhibit symptoms including sluggishness or lethargy, reluctance to eat, vomiting, yellowish tint in the eyes or gums or diarrhea should be taken to a veterinarian, P&G said.
The affected bags were distributed in Alabama, Connecticut, Delaware, Florida, Georgia, Louisiana, Maryland, Maine, Mississippi, North Carolina, New Hampshire, New Jersey, New York, Pennsylvania, South Carolina and Virginia.
Those who bought the product are asked to stop using it immediately, throw it out and contact Iams for a replacement voucher.
No other P&G pet food products are affected by this recall.
Shares were up 1 cent at $64.85. The stock is up 0.8% so far this year.
Click Here To Read Entire Article 
Food Recall from Nutro Products
Franklin, Tennessee (May 21, 2009) — Today, Nutro Products announced a voluntary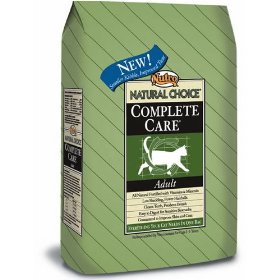 recall of select varieties of NUTRO(R) NATURAL CHOICE(R) COMPLETE CARE(R)
Dry Cat Foods and NUTRO(R) MAX(R) Cat Dry Foods with "Best If Used By Dates"
between May 12, 2010 and August 22, 2010. The cat food is being voluntarily recalled
in the United States and ten additional countries. This recall is due to incorrect levels
of zinc and potassium in our finished product resulting from a production error by a
US-based premix supplier.
Two mineral premixes were affected. One premix contained excessive levels of zinc and
under-supplemented potassium. The second premix under-supplemented potassium.
Both zinc and potassium are essential nutrients for cats and are added as nutritional
supplements to NUTRO(R) dry cat food.
This issue was identified during an audit of our documentation from the supplier. An extensive review confirmed that only these two premixes were affected. This recall does not affect any NUTRO(R) dog food products, wet dog or cat food, or dog and cat treats.
Affected product was distributed to retail customers in all 50 states, as well as to customers in Canada, Mexico, Japan, Korea, Thailand, Malaysia, Singapore, Indonesia, and Israel. We are working with all of our distributors and retail customers, in both the US and internationally, to ensure that the recalled products are not on store shelves. These products should not be sold or distributed further.
Consumers who have purchased affected product should immediately discontinue feeding the product to their cats, and switch to another product with a balanced nutritional profile.
While we have received no consumer complaints related to this issue, cat owners should monitor their cat for symptoms, including a reduction in appetite or refusal of food, weight loss, vomiting or diarrhea. If your cat is experiencing health issues or is pregnant, please contact your veterinarian.
Consumers who have purchased product affected by this voluntary recall should return it to their retailer for a full refund or exchange for another NUTRO(R) dry cat food product.
Cat owners who have more questions about the recall should call 1-800-833-5330 between the hours 8:00 AM to 4:30 PM CST.
Kroger Community Rewards for Non-Profit Organizations 
The Healing Barn Rescue and Rehabilitation Center has recently become eligible for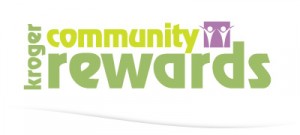 donations from the Kroger Community Rewards Program for Non-Profit Organizations.
Here's how you can help; if you shop at Kroger and have a Kroger Plus Card, every time
you use your plus card a percentage of your sales will be donated to your organization of
choice.  You can go online and register your card to The Healing Barn in less than 5 minutes.   
The website is www.krogercommunityrewards.com or you can call 1-877-576-7587 to register your card.  All you have to do is follow the steps to fill in your information and type in 83769 to search for our organization and when The Healing Barn comes up select us as your organization.  That's it your done and now we will receive a percentage of your sales to help with the rescues.
Our facility is working hard to help our Equine Friends in need and every little bit helps.
We greatly appreciate your support to The Healing Barn and our Rescues.
The Healing Barn and Shoo!TAG are a Big Hit at 2009 Equine Affaire. [read more]
Never Be Bothered By Flies And Mosquitoes Again; Protect Yourself. [read more]